---
The United States Stamp Society (USSS) is a "non-profit" volunteer-run association of collectors devoted to the study of postage and revenue stamped paper produced for use in the United States and U.S. administered areas. Once concerned exclusively with the production of the Bureau of Engraving and Printing, the USSS has expanded its coverage to all United States issues regardless of printer.
United States Specialist Online
Each month the current issue of The United States Specialist will be available for reading or downloading as a PDF on the USSS website. The new feature can be found at "This Month's Specialist" under the "Digital Specialist" menu. Members must be logged onto the site to enjoy this feature.
An image of the cover of the current issue will be displayed, and pages can be flipped by clicking on the side arrows. Zoom and full screen and downloading features are also available.
2022 Barbara R Mueller Award
Otto Kjrergaard has been awarded the 2022 Barbara R. Mueller Award by the APS. Kjrergaard's article – "Ocean Letters" – published in
the Feb and Apr 2021 issues of The American Philatelist explored wireless telegraphy, an innovation that combined radio with the post to speed communications from ship to land. Read more
Chris Steenerson: Exhibits Chair
Chris Steenerson has been appointed chairman of the Exhibits PDF Committee and has issued a "Call for Exhibits" Normally such a Call is a request from a stamp show seeking to fill exhibition
frames. His call, however is a request to ask you to share your exhibit with other members of the
United States Stamp Society.
Read more about the Exhibits PDF Committee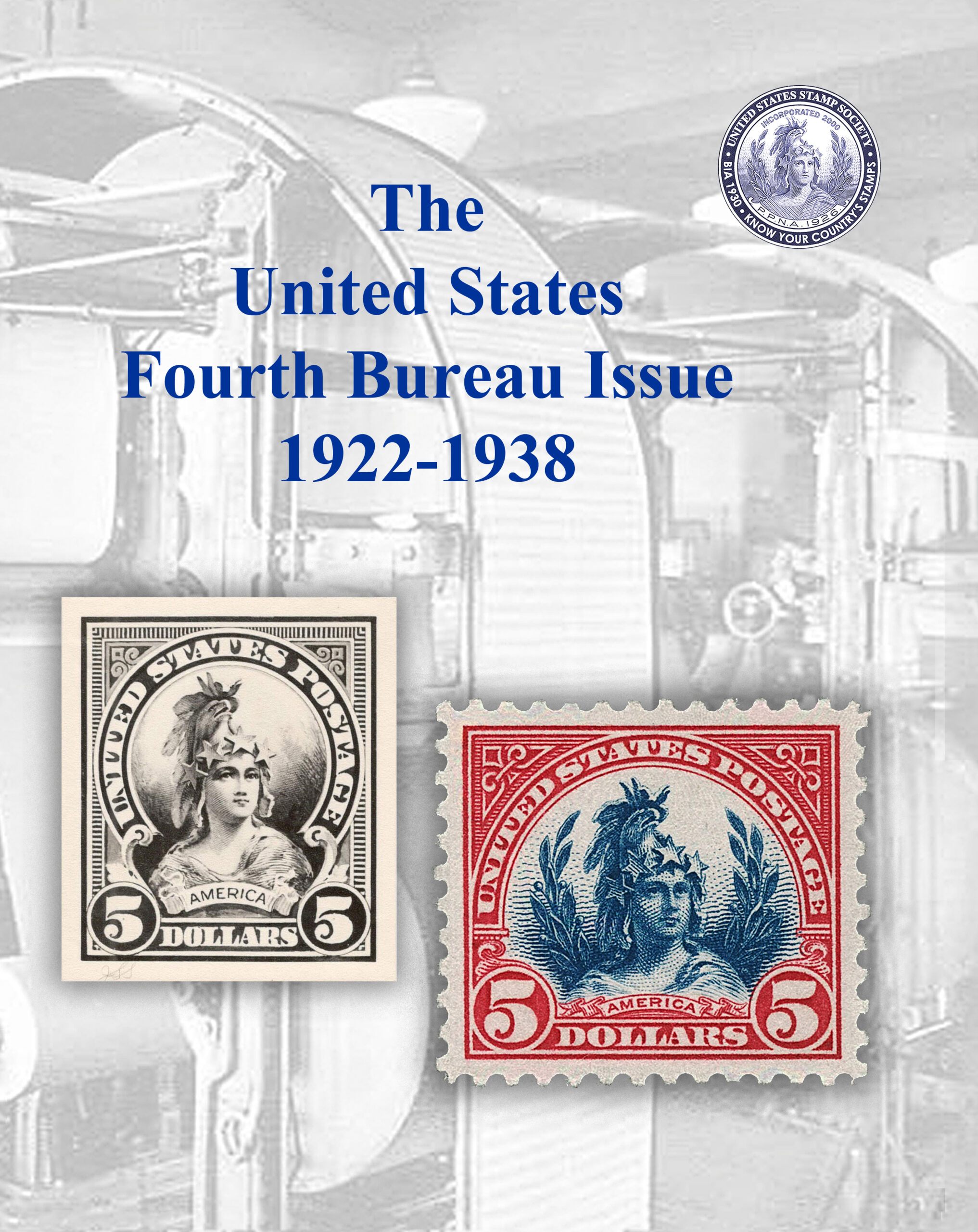 New Fourth Bureau Issue Book Now Available
The United States Fourth Bureau Issue Committee has released a new book covering the Fourth Bureau Issue of 1922-1938. The 504 page hard cover 8-1/2 x 11 book went on sale at the APS Great American Stamp Show in Sacramento, CA. Member price is $40 and Non-member $45.
Read More
Hopkinson Memorial Award 2022
Greg Ajamian, Robert Rufe and Harry Brittain
Win 2021 Hopkinson Memorial Literature Award for the best article or series of articles published in The United States Specialist during 2021. Read More
2020 Durland Standard Plate Number Catalog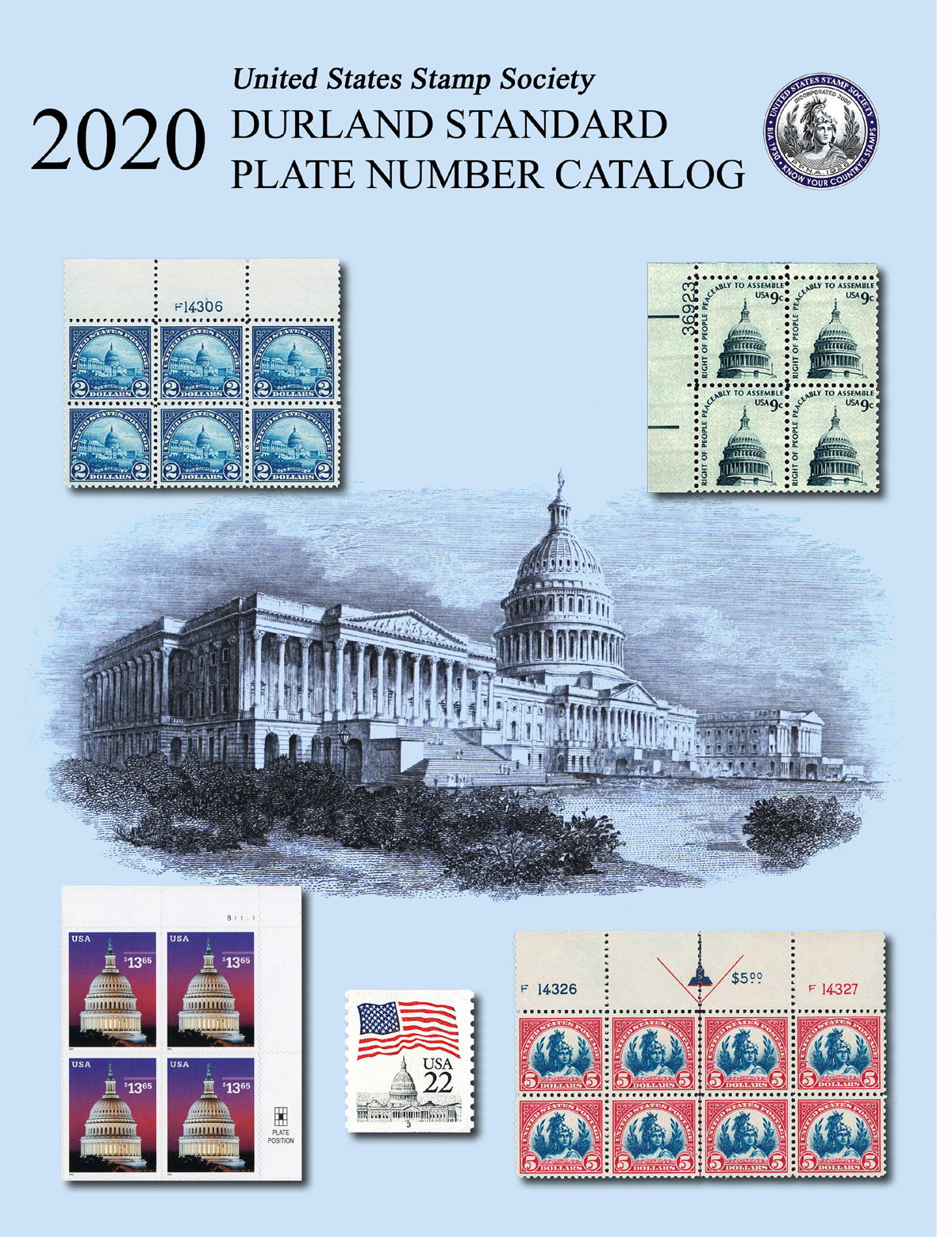 The 2020 edition of the Durland Standard Plate Number Catalog can be ordered from the website Store. The Catalog provides the most comprehensive research source for plate number information on United States postage and revenue stamps, including tax-paid revenue stamps, with listings for overprinted Possessions postage, Allied Military government stamps and other back-of-the-book stamps, dummy and test stamps, MDI "Blue Cover" booklets and partial Plate numbers on booklet and coil Stamps. 442 pages, 8.5 x 11. Available Spiral Bound or Perfect Bound. $26 Members, $30 Non-Members.